London, UK, November 23rd, 2021: UK video game publisher Reef Entertainment is excited to announce ANNIHILATION LINE, a new narrative DLC campaign for the PC and PlayStation®5 versions of TERMINATOR: RESISTANCE.
The DLC will be available to purchase digitally from Steam® and the PlayStation Store worldwide on December 10th. Those who already own Terminator: Resistance either physically or digitally on PlayStation®4 can upgrade to the PlayStation®5 version for free.*
* not available in Asia.
ANNIHILATION LINE picks up mid-way through the main campaign story. The Resistance has just defeated their first Infiltrator, but for Jacob Rivers, there's no time to rest up. Orders have come down from John Connor himself that he is to assist in the investigation of Northridge Outpost, a civilian settlement which has mysteriously gone silent.
Why did no one from Northridge attempt to radio in? Is this the work of Skynet? And are the civilians still alive? To find answers, Rivers and a small team of Resistance soldiers led by Connor's right-hand man Kyle Reese must head into the most dangerous territory imaginable...the land beyond the Annihilation Line.
Watch the announcemnt trailer now!
KEY FEATURES:
A thrilling, action-packed original story featuring over 4 hours of new content, which will delve deeper into the history of Jacob Rivers and take players to new areas of post-apocalyptic California.
Fight shoulder-to-shoulder with the iconic Resistance hero Kyle Reese and help him become the man who will sacrifice everything for the sake of a better future. Plus, meet other characters exclusive to the DLC, and live out Kyle's visions of the future seen in The Terminator.
Venture beyond the line of fire as you cross Skynet's deadly Annihilation Line to carry out a vital mission and strike a deadly blow to the machines. Arm yourself with an expanded arsenal of weapons, and defend against enemies never before seen in a Terminator video game such as the T-600 and HK Centurion.
With improved visuals boosted by the power of the PS5™, immerse yourself in the post-Judgment Day future more fully than ever before. Feel every pulse of your plasma rifle with the DualSense™ Controller, while on PC, you can enjoy the fullest frame rate and resolution possible with AMD FidelityFX Super Resolution.
Please send any media enquiries to [email protected].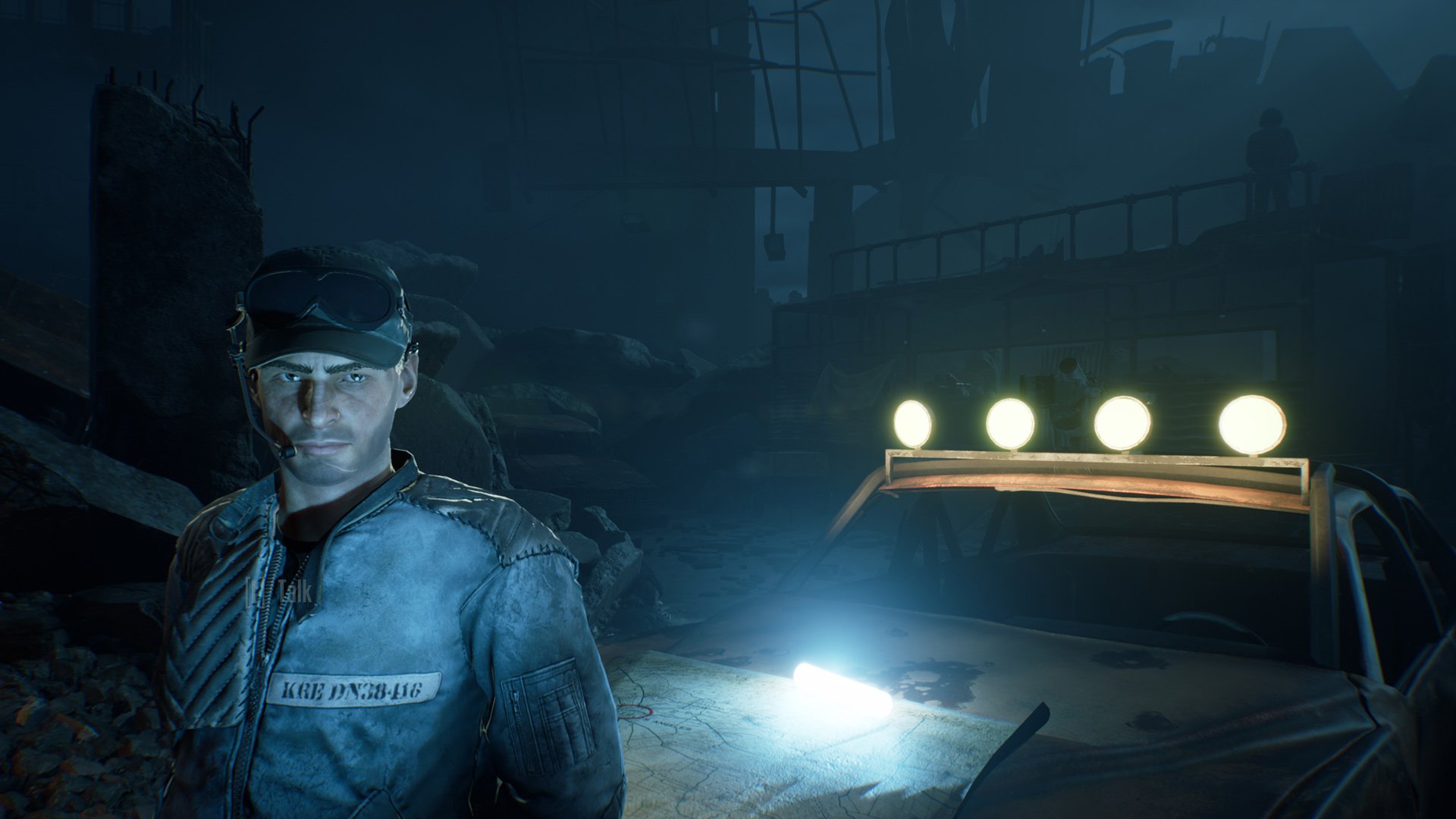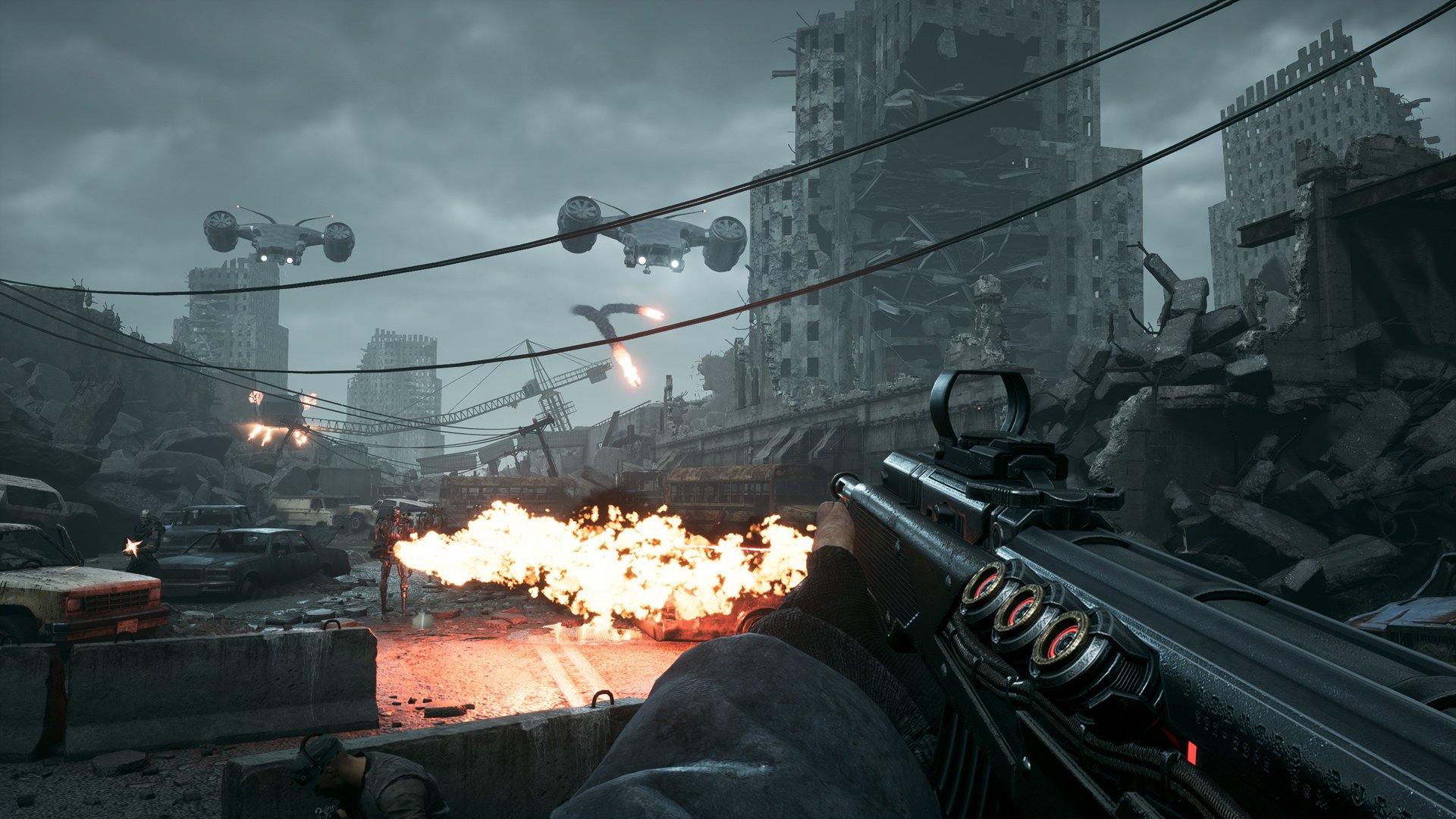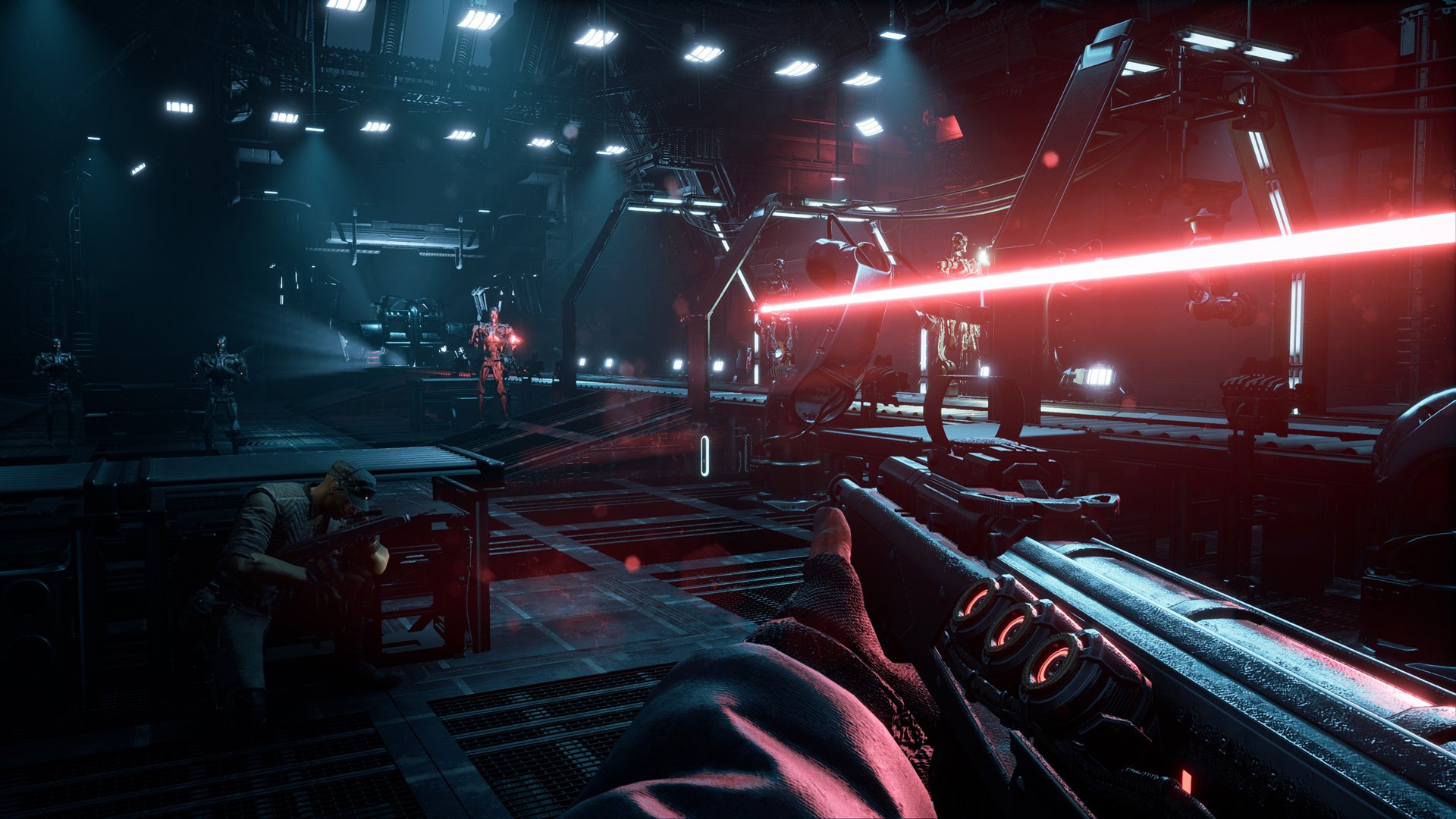 About 'TERMINATOR: RESISTANCE':
Experience the events leading up to the decisive, final battle for the fate of mankind in the war against the machines. TERMINATOR: RESISTANCE is a first-person shooter, set during the 'Future War' scenario that was only glimpsed at in the iconic films, 'The Terminator' and 'T2: Judgment Day'.
Plus, with TERMINATOR: RESISTANCE ENHANCED, enjoy a variety of enhancements for the PlayStation®5, including improved framerates and graphical fidelity, faster load times, and the new hardware features of the DualSense™ controller.
About: 'THE TERMINATOR' and 'T2: JUDGMENT DAY'
'THE TERMINATOR' was released in 1984 and is widely regarded as a science-fiction classic, launching a beloved franchise that has been expanded on via a variety of media and further movies. A humanoid cyborg from a future dominated by machines is sent back in time to kill the mother of the as-yet-unborn rebel leader John Connor. Meanwhile, the rebels also select an agent to travel back in time and stop the Terminator, thereby ensuring that events follow their pre-ordained course.
'T2: JUDGMENT DAY' was released in 1991 and was an immediate worldwide box office success. Continuing the tale, T2 remains at its heart a classic science fiction tale featuring robots running amok, time travel paradoxes and dystopian future worlds. Opening to huge fanfare, T2 went on to become one of the highest-grossing, academy award-winning, and most culturally iconic science fiction motion pictures of all time.
About: Studio Canal
STUDIOCANAL is a subsidiary of the CANAL+ Group. It is one of Europe's leading companies in the market for co-production, acquisition, distribution and sales of international feature films and TV series. STUDIOCANAL is the only studio that operates simultaneously in three main European territories - France, the United Kingdom and Germany - as well as in Australia and New Zealand.
About Reef Entertainment
Reef Entertainment is a UK based Video Games Publisher. Founded in 2005, the company has changed and developed a lot over the years. In 2010 Reef was acquired by the Creative Distribution Group, which has been instrumental in its growth and development. Not only is Reef actively expanding its Publishing capabilities, it is also pushing forwards by developing its own in-house titles as well as managing Exclusive Distribution and full end-user ecommerce solutions for its partners. Reef's team is diverse and exciting and is built using a combination of strong management with many years of experience in the Video Games and Entertainment Industry, alongside a wealth of up and coming new talent from those new to the industry. For more information visit: www.reef-entertainment.com