INCOMING MISSION PARAMETERS FROM SKYNET: ELIMINATE TECH-COM FIELD COMMANDER RAMIREZ
Experience the other side of the future war in the Terminator: Resistance Infiltrator Mode. Get under the skin of a T-800 series infiltrator unit and proceed across a brand-new map as you gather intelligence on the resistance, destroy key outposts…and eliminate anything standing in your way.
Features:
Become a terminator – take on the role of the iconic Skynet infiltrator and utilize a wide variety of weaponry as you breach the defenses of the resistance forces.
Knowledge is power – build up your data banks with intel claimed from resistance patrols and caches to discover the locations of key enemy strongholds.
Pursue and destroy – root out and eliminate the tech-com field commander, but prepare carefully; should you fail in your mission, you'll have to start again from the beginning.
Compare your technique - once you've completed your mission, post your score on the Steam® leaderboard to contrast your methods against others across the globe.
Plus: Discover what befell Baron and Mack before the events of the main game. Get the Dark Horse prequel comics, Terminator: Resistance - Zero Day Exploit Parts 1 & 2, as a free digital download with the update.
Download Terminator: Resistance and the free DLC on Steam!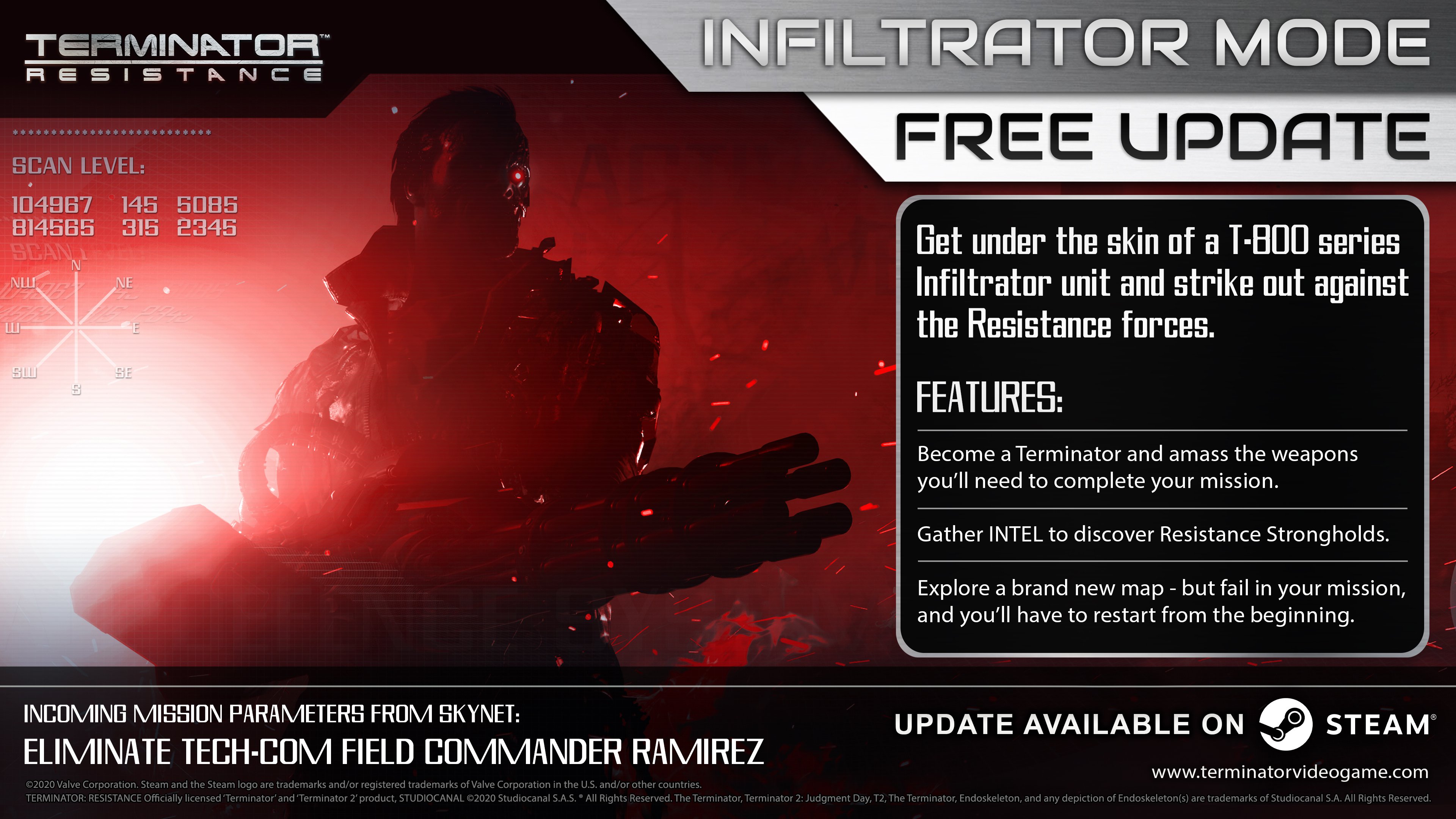 The Terminator © 2020 Studiocanal S.A.S. ® All Rights Reserved. Terminator 2: Judgment Day © 2020 Studiocanal S.A.S. ® All Rights Reserved. Published by Reef Entertainment.