Release date: April 29, 2014
Genre: Action, Shooter
Developer: Teyon
Publisher: Reef Entertainment




Official website
Buy now
BECOME THE LEGEND OF JOHN RAMBO AND GET INTO ACTION!
RAMBO ® THE VIDEO GAME is a fixed-perspective, first-person shooter & action game allowing players to fill the combat boots of John Rambo on a violent journey through iconic action sequences from the original three legendary Rambo movies.
FIRST BLOOD ™, RAMBO: FIRST BLOOD PART II ™ & RAMBO III ™ will form the basis for authentic Rambo gameplay comprising of shoot-outs, stealth killings, demolition, knife-play and more.
RAMBO ® THE VIDEO GAME leverages contemporary gameplay elements such as destructible terrain, cover-based shooting and rag-doll physics to deliver the high-quality RAMBO action fans around the world expect.
Locked and loaded with the trademark Rambo arsenal of weapons, you battle through the boss showdowns and take-downs from the films - everything from Rambo's evading the police in First Blood, to his single, explosive bow strike on Lieutenant Tay in Rambo First Blood Part II, and on to his shredding Russian helicopters with the DShK 12.7mm Heavy Machine Gun in Rambo III.

In this classic rail-shooting, arcade adventure you can use the classic Rambo weapon set of a bow, a knife, and guns as you encounter (and create) chaos, carnage and destruction.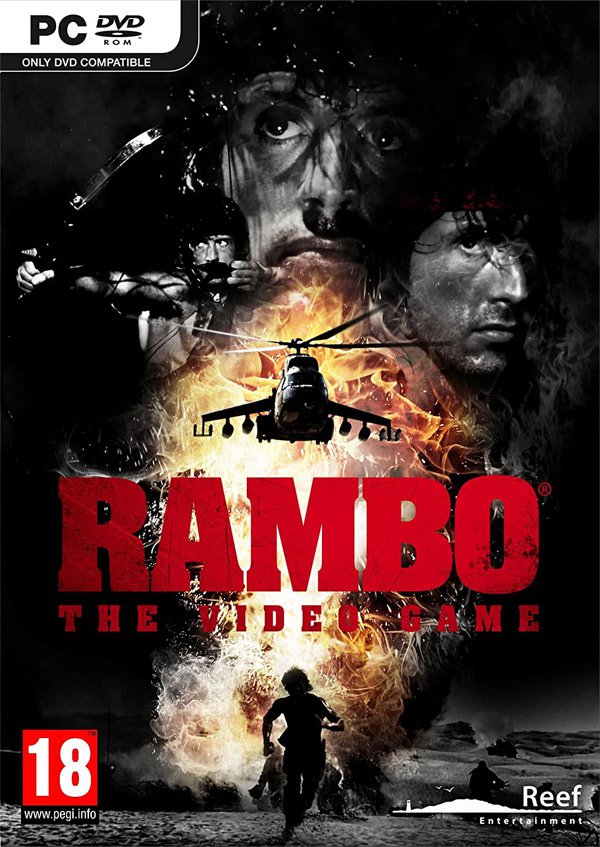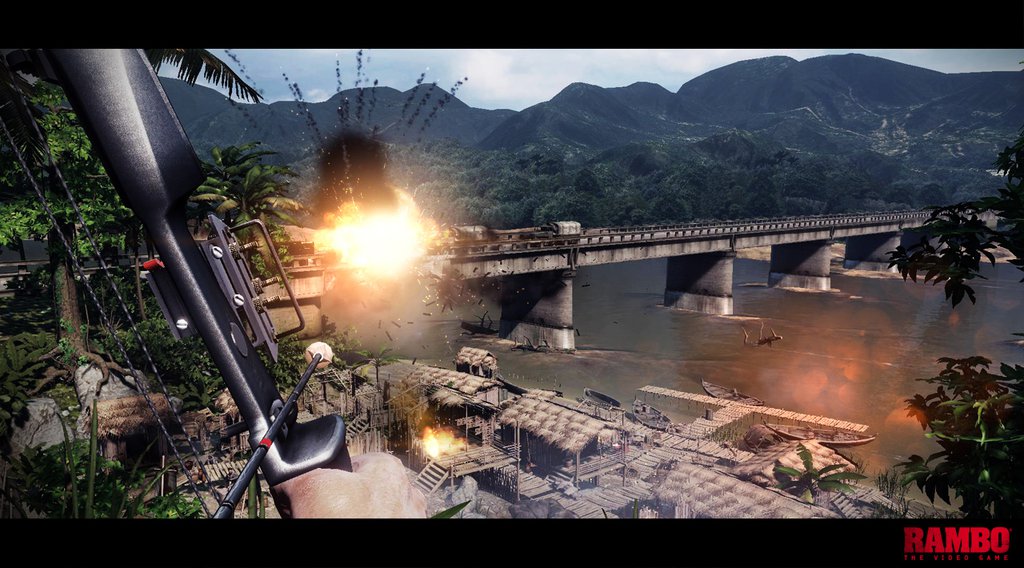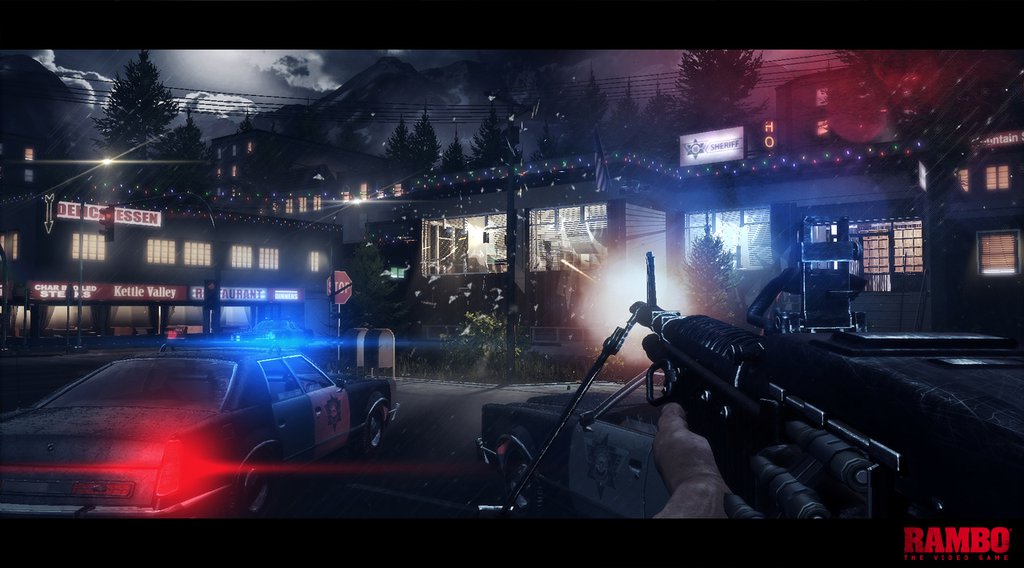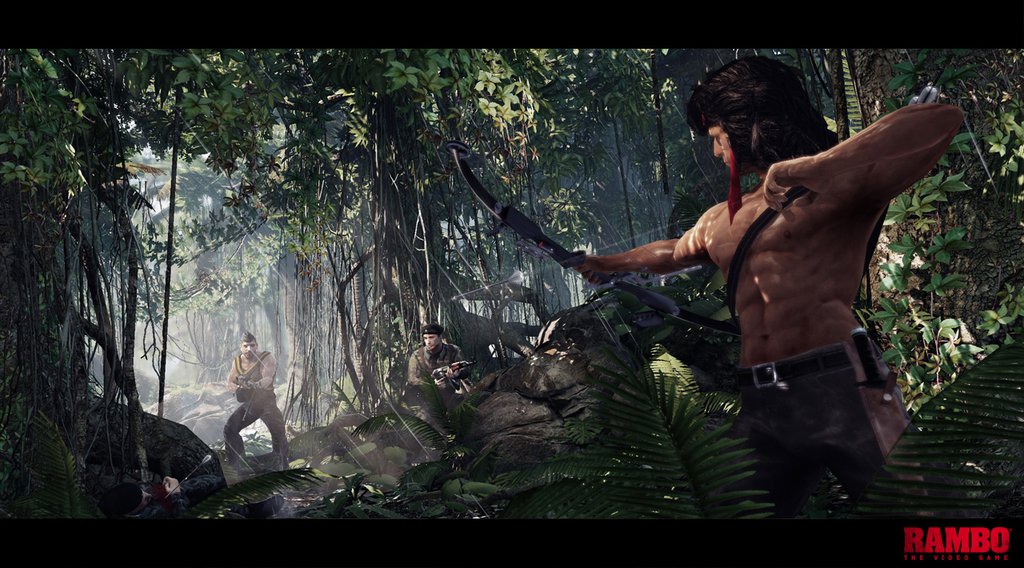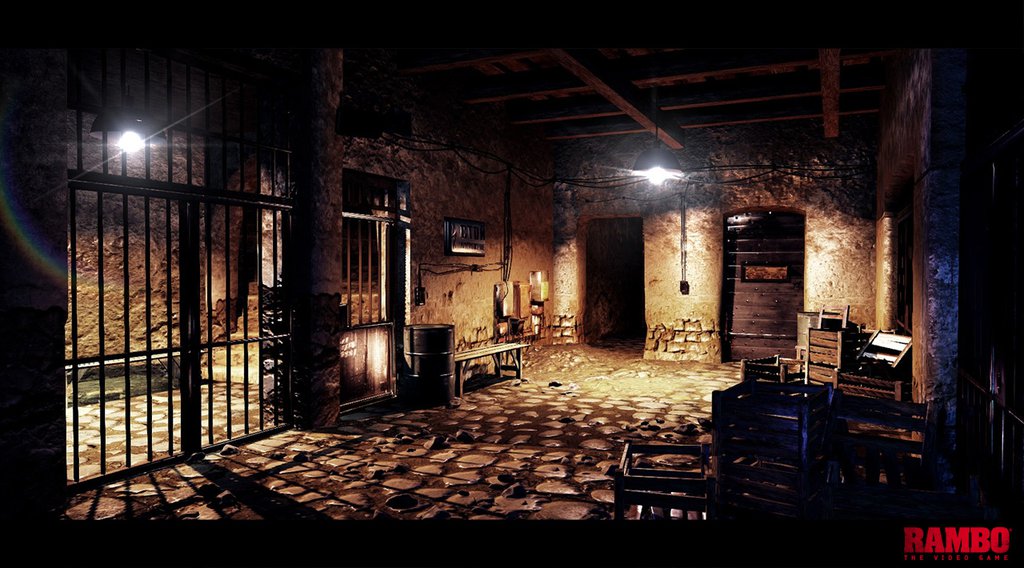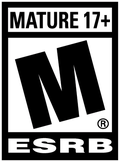 RAMBO ® is a Registered Trademark owned by Studiocanal S.A. © 2014 Studiocanal S.A. Published by Reef Entertainment. All rights reserved.