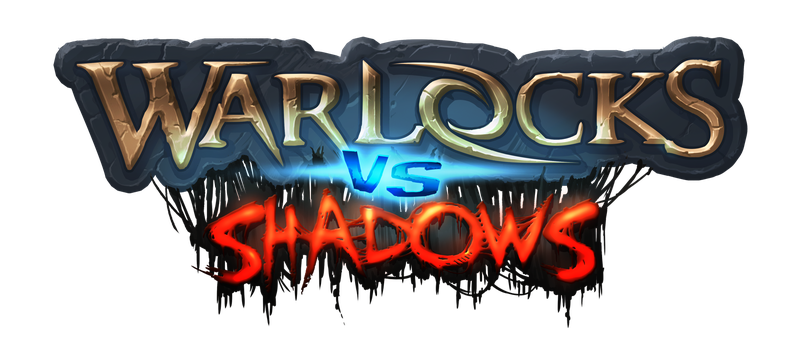 Release date: Sept. 5, 2017
Genre: Action, RPG, Arcade
Developer: One More Level / Teyon
Publisher: Teyon


Buy now
CALL WARLOCKS TO BATTLE!
Warlocks vs Shadows is an intense and dynamic action RPG/brawler game experience. Destroy enemies with a blend of violence and cunning strategy, discover powerful items, build your roster of special powers and attacks, and triumph against all odds.
Choose from 11 uniquely powered characters, each Warlock has its own special powers and play experience: every game is exciting & different!
Enter a gorgeous 2D world of vivid pixel graphics, hypnotic art design and brilliant music. Each character and the huge variety of enemies are gorgeously rendered: battle massive war machines that tower over the screen and fiendish monsters that blast you with a terrifying variety of attacks.
Play the Campaign mode in single player or co-op, then fight your friends in Deathmatch modes for up to 4 players, and see who can survive the ultimate test of action, reflexes and skill!
Can you unleash ultimate mayhem on the Shadows and prevent the destruction of the universe?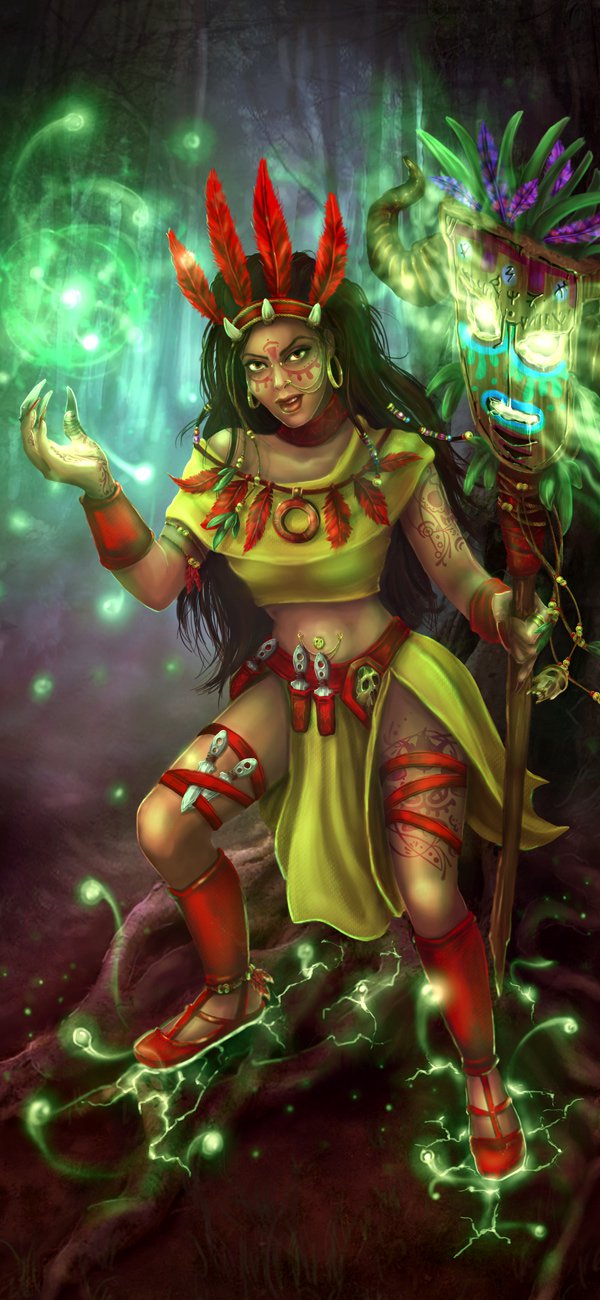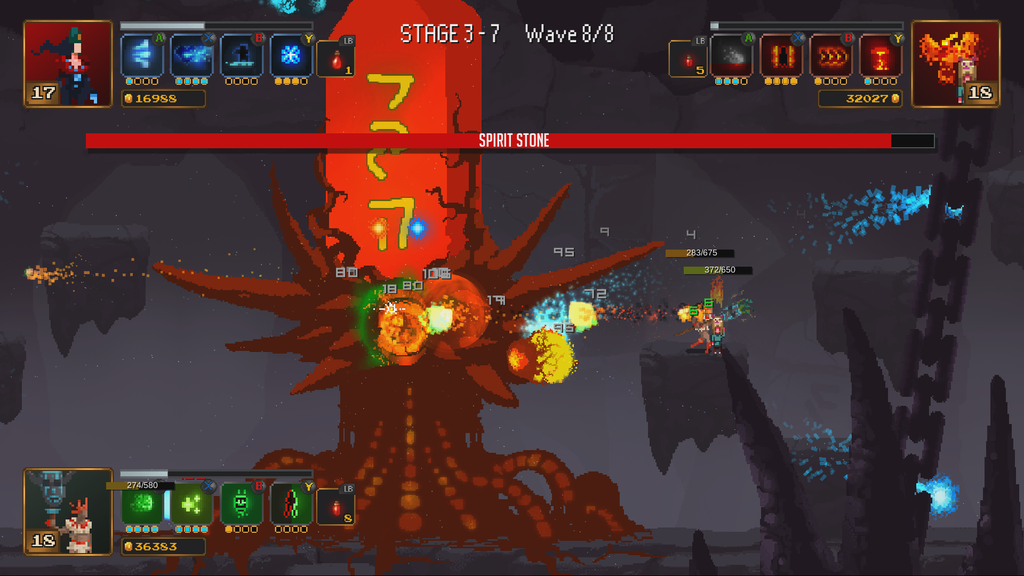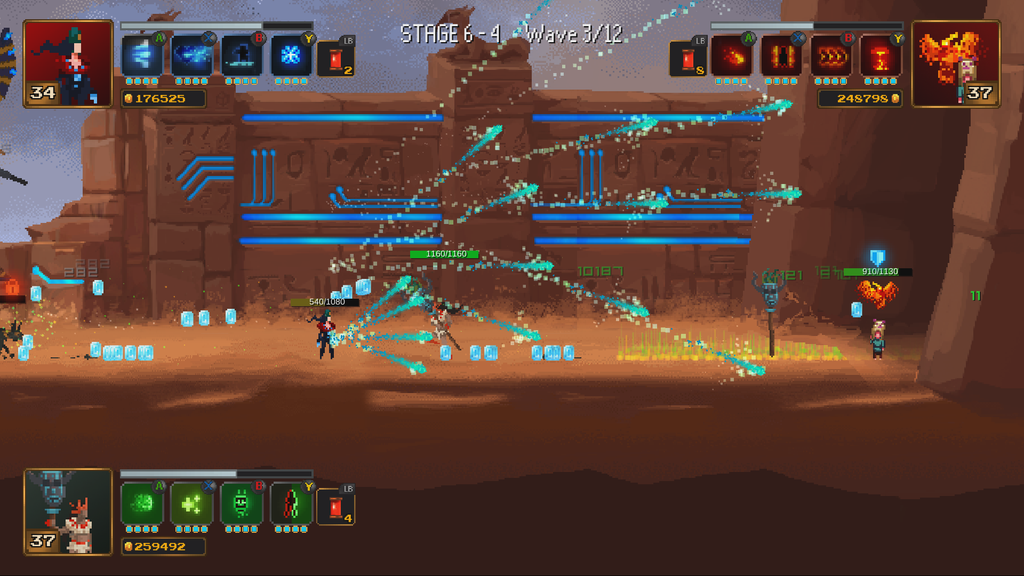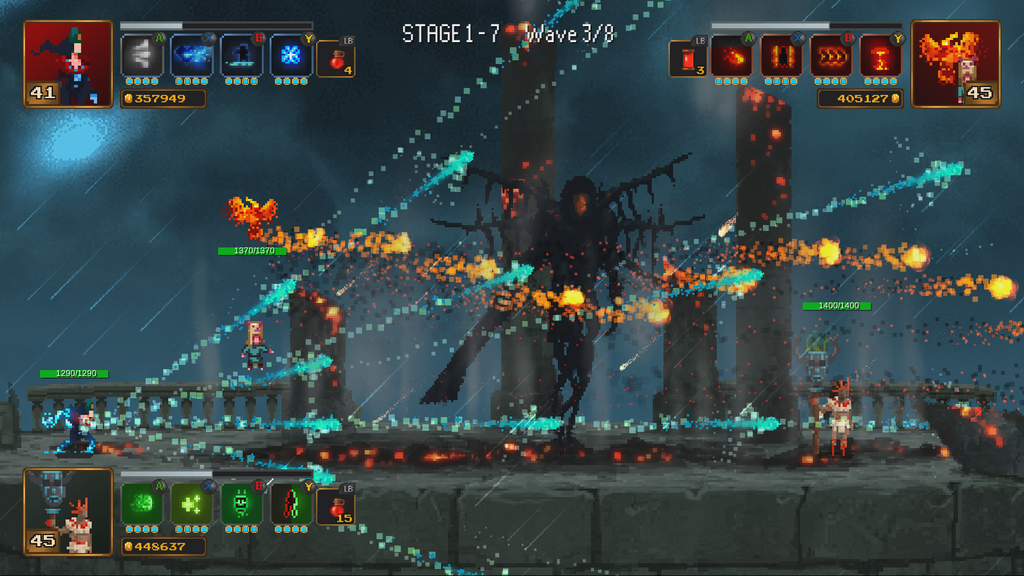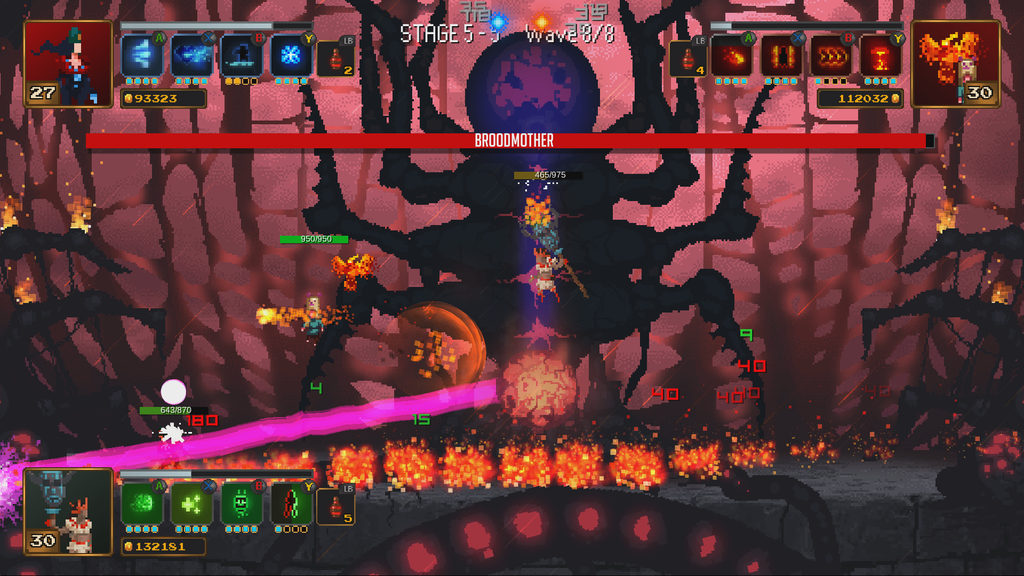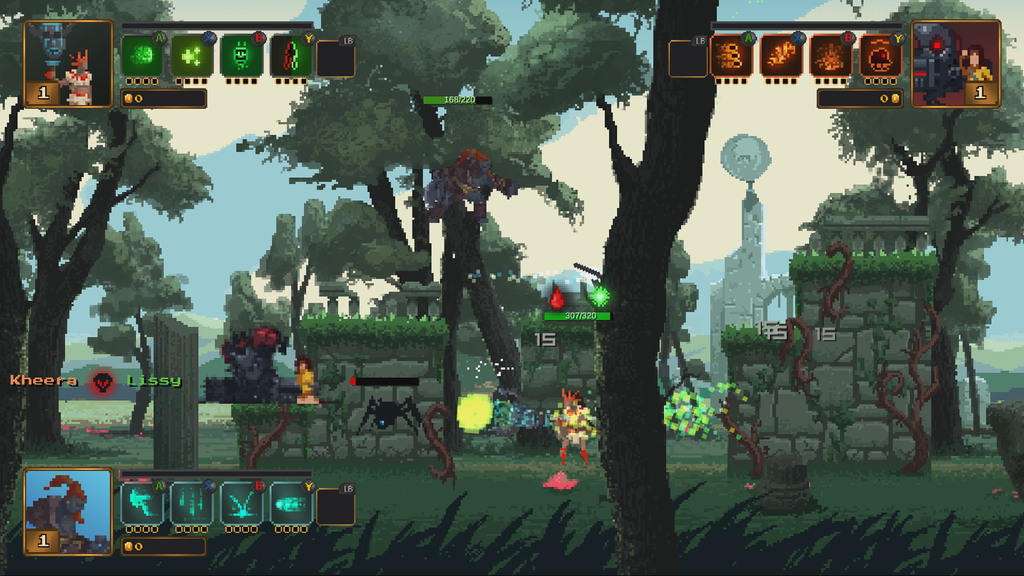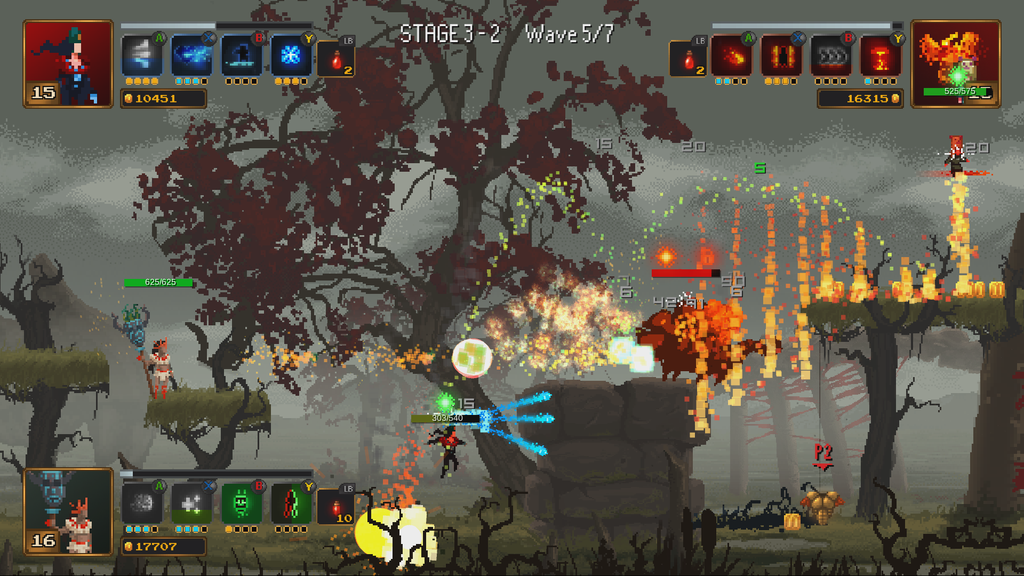 "After playing the game for a while, trying the characters, leveling up and improving their skills, we still came back for more".
"Warlocks vs. Shadows was a fun and well-rounded Beat 'em Up that featured some cool characters with unique and entertaining spells and attacks".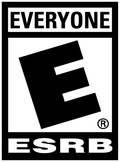 ©2017 One More Level. Teyon. All rights reserved.